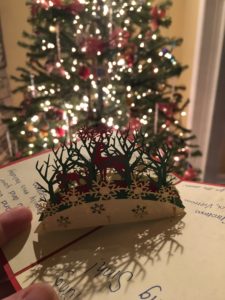 With Christmas just days away, I wanted to take a moment and invite you to pause.  I know, I know.  I can hear the voices in your mind as I write this: "Are you kidding?  Do you know how much I have yet to do?" Despite the never ending lists and obligations, I hear the Lord calling to His bride – "Come away with me." It's the same voice that calls me away to the garden at dusk.  You see, His heart is for me to intentionally stop, breathe, and enjoy the fruit of my labor.  It's in these moments of silence and solitude where I foster conversation with Him.
It reminds me of the day Jeremiah and I were married.  We had put so much effort into the day; the ceremony, the photos, food and dancing.  We worked hard to find the balance between celebrating each other and honoring our guests who had traveled so far.  I'll never forget the moment our DJ pulled us aside and said, "I want you to leave the room for a moment.  Just take 5 minutes to stop everything and take it all in.  One day, you'll thank me for it."  With that, he led us outside the nearest exit where we had a quiet moment together.  And you know what?  He was right.  I'll forever remember the gift those 5 minutes became.
With the same heart, I say to you – Stop.  Stop for a moment or two.  Remember that everything you've planned for was building up for a reason.  Make room in your heart and allow it to sink in.
Merry Christmas —
Aimee
Lessons in the Soil